DAY 1 Arrive Cyprus, transfer to Pedoulas in the heart of the Troodos mountain range 
DAY 2 Circular walk from Pedoulas via Moutoulas and its 13th century church (6hrs) 
DAY 3 Walk to Milikouri with a short taxi transfer to the start of the walk (3.5 or 7.5hrs) 
DAY 4 Transfer to Selladi tou Staktou, walk to Stavros tis Psokas (7.5hrs) 
DAY 5 Walk to Kato Akourdaleia with a long descent out of the mountains (5.5hrs) 
DAY 6 Walk to Drouseia (3.5hrs) 
DAY 7 Walk to Agios Georgios tis Pegeias and visit the entrance of Avakas Gorge (6hrs)
DAY 8 Transfer to Chrysochou Bay 
DAY 9 Free day for swimming or local walks around Chrysochou Bay 
DAY 10 A circular walk along Adonis and Aphrodite nature trails to Akamas 
DAY 11 Transfer to the airport, trip concludes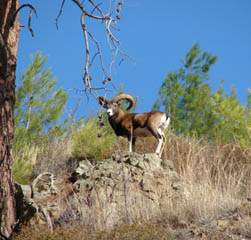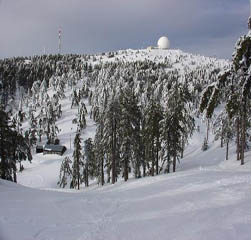 The Hill Resorts
Platres, at a height of 3,700 feet, is the principal mountain resort in the Troodos mountains.
Places of Interest in the Hill Resorts:
The Monastery of Mesapotamos. 
Kykko Monastery, with its icon of the Blessed Virgin Mary painted by St. Luke. 
Throni tis Panayias, the tomb of the late Archbishop Makarios.
Prodromos at 4,600 ft. the highest village in Cyprus.
Pedhoulas at 3,600 ft. the principal village of the Marathasa valley; main cherry growing area. The ancient church of Archangel Michael is also located here.
Moutoullas at 2,500 ft. , has spring with the best water in Cyprus which is available in bottled form and is exported. The impressive chapel of the Virgin Mary, built in 1279, is located here.
Kalapanayiotis at 2,500ft. best known for its sulphur springs and their beneficial effects on digestive disorders, skin and rheumatic conditions.
Kakopetria at 2,200ft. a picturesque village on the north east slopes of the Troodos mountains at the head of the fertile Solea valley where much fruit is produced.
Agros at 1,010 meters, centre of the Pitsilia region. Famous for its rosewater and quality fruit.