Day Tours around Cyprus from various cities
Please click on Prices to view the daily tours which operate from Limassol (Southern Cyprus), Paphos (Western Cyprus) and Eastern Cyprus (Larnaca, Ayia Napa and Protaras).
These are shared tours with other English speakers.
For tour Descriptions, refer to relevant area of the specific tour (for example: Tours from Limassol, click on Southern Cyprus to view all tours which depart from Limassol)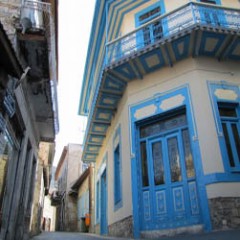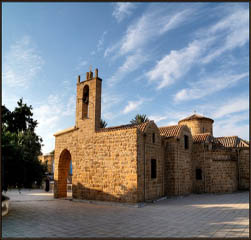 Limassol: South Cyprus -
4* Superior - Mediterranean Beach Hotel
The Mediterranean Beach Hotel is located on the southwest coast of Cyprus on the Bay of Limassol. The hotel is set in landscaped gardens looking out over a blue flag sandy beach and has a commanding view of the hotel's split level swimming pool, terraced gardens and the Mediterranean Sea. It is a 10 minute drive, approximately 8 kilometres, from the town centre of Limassol which offers visitors all the facilities of a major town. The hotel itself is surrounded by tourist amenities with shops, restaurants and bars and just 40 minutes drive away are two major golf courses. Larnaca International Airport is located 63 kilometres from the hotel and Paphos International Airport is 60 kilometres away, both approximately a 45 minute drive. The Mediterranean Beach Hotel offers a wide variety of accommodation with inland, pool or sea views and caters for families and couples of all ages. There are six restaurants offering fine or casual dining, three bars, a snack bar, full conferencing facilities, outdoor and indoor swimming pools, a health club with gym and spa facilities and a sandy beach.
Paphos - Western Cyprus
4* Superior Athena Royal Beach Hotel (adult focus)
Athena Royal Beach Hotel is an adult-focused, four star, waterfront hotel in Kato Paphos. Places of archaeological interest, restaurants, bars and shops are located at a convenient short distance. A few metres away from the hotel entrance is a bus stop and taxis are always available. Parking in the hotel car park is free for guests.
The resort is situated 15km away from the Paphos airport and 140 km from Larnaca airport. Two excellent golf courses are within a short driving distance. All the rooms offer large balconies with majestic views of the sea or of the hotel's extensive gardens.
Room facilities include air conditioning and heating, flat screen LCD satellite TV and radio, bathrobes and slippers, safety deposit boxes, fridge, hairdryer, ironing, espresso machine as well as tea and coffee making facilities.
The leisure facilities of this hotel comprise 3 freshwater swimming pools, indoor and outdoor Jacuzzis, a floodlit tennis court, a 24-rink green bowls court and mini golf. Enjoy some fine dining at the hotel's varied theme nights and even a romantic candlelit dinner!
In the hotel spa there is a heated pool, saunas, steam bath, well equipped fitness room, and a hairdressing salon. A good choice of professional massages as well as facial and body treatments are available.
Larnaca - Eastern Cyprus
4* Superior Sun Hall Hotel - City Centre Hotel
The stylish, contemporary beach side hotel with prompt service, expansive meeting and event facilities, supreme hospitality and service, a wealth of desirable dining options and hotel amenities, will appeal to families and business professionals alike. The artistic interiors add a lavish welcome atmosphere to the hotel; the parquet floor, the white marble, the elegant wooden furnishings, all create a homely atmosphere.
With 113 guestrooms and suites, the hotel is situated in the heart of the city, at the central coastal promenade. Sun Hall Hotel reflects the contemporary style, through its deluxe accommodation with all rooms equipped with international standard facilities and amenities: mini bar and personal safe, high speed internet connection, satellite TV, air conditioning and private balcony. Superior rooms are particularly spacious, featuring additional seating arrangements.The Sun Hall Hotel in Larnaca, combines indulgent four star accommodation, with first-class customer service, for guests demanding the very highest standards of hospitality.
Cyprus General Information
Area : 9,250 sq km (of which 3,355 sq km are in the Turkish Occupied Cypriot area)
Population : 796,740 (July 2009 est.)
Capital : Nicosia
Languages : Greek, English, Turkish
Currency : EURO
Government type : republic
Climate : temperate; Mediterranean with hot, dry summers and cool winters
Tipping
In Cyprus, island, a 10% service charge is sometimes added to a restaurant bill; if not, then a tip of a similar percentage is expected. Taxi drivers and hotel porters always appreciate a small tip. Bargaining is not normally part of the shopping scene in Cyprus, neither in the North nor the South.
Money
The Republic's unit of currency is the Euro (€). Euro notes come in denominations of 5, 10, 20, 50, 100, 200 and 500. It is often difficult to get change for a €500 note. One euro is divided into 100 cents. Coins of 1, 2 and 5 cents are copper-coloured; coins of 10, 20 and 50 cents are gold-coloured; 1 and 2 euro coins are gold-and-silver coloured.
Banks in Cyprus exchange all major currencies in either cash or travellers cheques.
Cyprus entered the euro zone in 2008.
ATMs
You will find ATMs in most towns and in most larger villages throughout the Republic of Cyprus.
Credit cards
Credit cards can be used in stores, restaurants, supermarkets and petrol stations. In the latter, you can even buy petrol after hours with your credit card from automatic dispensers.
History
Situated at the maritime crossroads of the eastern Mediterranean basin, Cyprus has a rich and varied history. Many invaders, settlers and immigrants have come here over the centuries, and the island has seen Greeks, Romans, Byzantines, Lusignans, Genoese, Venetians, Ottomans, British and Turks seek to take a part of Cyprus for themselves. Cypriots, whether Greek or Turkish, are proud of their nation and feel a strong sense of national identity. The division of their island in 1974 is viewed by many as a temporary setback, and Cypriots look to the day when Cyprus will be a united island once again.