Cruises from Paphos harbour
Daytime and evening cruises are purpose built to cater for the tourist industry and are Certified by the Cyprus Bureau of Shipping and the Cyprus Ports Authority,  along with our Professionally  trained and friendly staff we aim to make your cruise with us as pleasurable as possible.  Please feel free to add or read  the comments for each cruise as these will give you more insight to what to expect for your family and you.
From Paphos Harbour to Coral Bay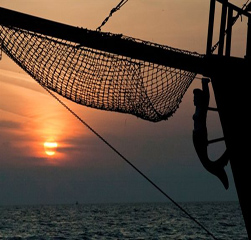 EUR28 per person
One child 2 - 12 years escorted by parents enter FREE
Every: Tuesday - Thursday - Saturday
Departs at: 12.00hrs
Returns at: 15.30hrs
Includes:
Snorkelling Gear
Full BBQ Buffet
Unlimited local drinks
Water Games
Live entertainment
Jolly Roger II
The famous 'Pirate ship of Paphos habour' is or very own Jolly roger, taking its name from the pirate ship in Peter Pan, you will get a chance to meet up with the friendliest of pirates and have a fun cruise for all the family. With our Pirate Day and cruises offering lots of fun and games for the kids and us 'older children' children alike.
Cyprus General Information
Area : 9,250 sq km (of which 3,355 sq km are in the Turkish Occupied Cypriot area)
Population : 796,740 (July 2009 est.)
Capital : Nicosia
Languages : Greek, English, Turkish
Currency : EURO
Government type : republic
Climate : temperate; Mediterranean with hot, dry summers and cool winters
Tipping
In Cyprus, island, a 10% service charge is sometimes added to a restaurant bill; if not, then a tip of a similar percentage is expected. Taxi drivers and hotel porters always appreciate a small tip. Bargaining is not normally part of the shopping scene in Cyprus, neither in the North nor the South.
Money
The Republic's unit of currency is the Euro (€). Euro notes come in denominations of 5, 10, 20, 50, 100, 200 and 500. It is often difficult to get change for a €500 note. One euro is divided into 100 cents. Coins of 1, 2 and 5 cents are copper-coloured; coins of 10, 20 and 50 cents are gold-coloured; 1 and 2 euro coins are gold-and-silver coloured. 
Banks in Cyprus exchange all major currencies in either cash or travellers cheques.
Cyprus entered the euro zone in 2008.
ATMs
You will find ATMs in most towns and in most larger villages throughout the Republic of Cyprus.
Credit cards
Credit cards can be used in stores, restaurants, supermarkets and petrol stations. In the latter, you can even buy petrol after hours with your credit card from automatic dispensers.
History 
Situated at the maritime crossroads of the eastern Mediterranean basin, Cyprus has a rich and varied history. Many invaders, settlers and immigrants have come here over the centuries, and the island has seen Greeks, Romans, Byzantines, Lusignans, Genoese, Venetians, Ottomans, British and Turks seek to take a part of Cyprus for themselves. Cypriots, whether Greek or Turkish, are proud of their nation and feel a strong sense of national identity. The division of their island in 1974 is viewed by many as a temporary setback, and Cypriots look to the day when Cyprus will be a united island once again.