Malta
The island of Malta is a striking contrast of old and new – with a wealth of cultural heritage and a great café culture complimented by the great climate. Enjoy the cosmopolitan atmosphere relaxing by the blue waters of the Mediterranean, or explore the cities, towns and countryside of this historical island. Malta city breaks offer sun, sea and a rich heritage concentrated on one small island.
Departures:
Daily with Emirates Airlines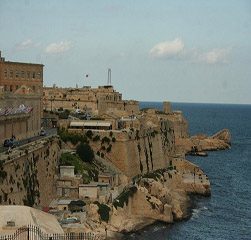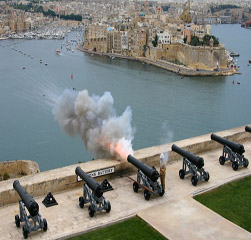 4 * Golden Tulip Vivaldi hotel – St. Julians area
Golden Tulip Vivaldi is set close to the sea in St Julian's, with plenty of shops and restaurants on the doorstep. Sandy St George's Beach is 2 minutes' walk away, and you can reach Paceville's bars and clubs in 5.
Perched on a roof terrace is a square-shaped swimming pool. It's bordered by a tiled sunbathing area with views across St Julian's and the Mediterranean Sea, and is teamed with a restaurant that serves salads, barbecued swordfish and steak.
The main restaurant also offers sea views, thanks to its floor-to-ceiling windows. Big buffet spreads are on offer here, as well as carvery lunches every Sunday and Maltese themed nights with local food and wine. For lighter bites, laid-back Rhapsody Café offers things like crêpes, wraps and baguettes.
The leisure centre includes a sauna, steam room and indoor pool, as well as a well-stocked gym and a programme of dance and fitness classes. Spa and beauty treatments are on offer, too.
4 * Cavalieri hotel – St. Julians area
The Cavalieri hotel is a grand, white building that hugs the coastline. And at night, when it's all lit up, it almost looks like an extra-large lighthouse guiding yachts in to harbour.
Inside, it's just as impressive. The lobby is a sleek, minimalist affair. Think white marble floors and an avenue of grand columns that leads to a circular, copper-clad reception. All finished off with extra-large windows and abstract art on the walls.
Bedrooms, meanwhile, take on a more classical feel. They're dressed in creams and golds and kitted out with queen-size beds, satellite TVs and pine wood furniture.
As for the food, the restaurant is right at home in its seaside setting. It's a nautical affair of crisp white table linen teamed with navy blue chairs. And buffets are piled high with Mediterranean dishes and indulgent desserts. What's more, you can dine al fresco on the sundeck and enjoy barbecues with a side-order of panoramic views across St Julian's Bay.
A little further along the sundeck is the pool scene, and access to the sea. Tucked between white canvas parasols and sunloungers is a good-sized pool, plus there's a separate one for pint-sized guests. There's an indoor pool too.
5 * Intercontinental hotel – St. Julians area
Set in the heart of St Julians, InterContinental Malta is 200 metres from its own private beach on St. George's Bay. It offers spacious rooms with free Wi-Fi access and balcony.
The elegant rooms offer satellite and pay-per-view channels, air conditioning, and a tea and coffee maker. Some offer a balcony or terrace with city views.
The Malta InterContinental is set around large landscaped gardens. Sports facilities include indoor and outdoor swimming pools, squash courts and a fitness centre. There is also a Kids' Club.
Its 8 restaurants and 5 bars serve a wide variety of cuisine, from Mediterranean to Asian.
The hotel is a 2-minute walk from St Julian's Terminus bus station, and 10 km from Malta Airport. Valletta, the island's capital, is only a 15-minute drive away.
Timezone
GMT+1
Shop opening hours
Most shops open between 10:00hrs and 19:00hrs. Mainly because of the Mediterranean lifestyle, especially in Summer, shop opening hours are fitted around an afternoon siesta, this means that most shops are closed between the hours of 13:00hrs and 16:00hrs. Some shops and supermarkets are also closed on Sundays. Most shops do remain open during December and most shopping malls are open from 10:00 - 20:00hrs all year round.
Electricity
Malta's electricity runs on 240V. The plugs need to have 3 pins as they do in the UK. Converters can be bought on the island to suit most International plugs.
Currency
As from 1st January 2008, Malta joined the Euro Zone and now the Euro is Malta's official currency.
Pharmacies
All pharmacies keep normal shopping hours. Should you require a pharmacy on a Sunday there is a list printed in the Maltese Sunday Times each week of pharmacies that are open. The pharmacy at theMalta International Airport is open from 7.30hrs to 22:00hrs daily.
Doctors
There are a number of poly-clinics dotted around the island should you need a doctor. Most hotels provide their own doctor too so ask at your hotel reception for more information.
Internet Cafes
They have become increasingly popular over recent years and can be found in most tourist areas. Prices start from €1.00c per hour. There are a number of squares or piazzas in Malta where you can have access to FREE WIFI. Some hotels and coffee shops offer complimentary wifi too.
Banking
HSBC, Bank Of Valletta and Banif Bank are the three main banks found across the island. There are a number of automated teller machines in most areas that will also accept foreign cards. If you would like to change your currency into the Maltese Lira, then there are currency converter machines that are situated in the main tourist areas.
Exchanging money
You can exchange money at various places on the island, including ATMs, Banks and Local tourist offices. Travellers Cheques are also accepted.
Currency
The currency in Malta is the Euro; 1 Euro = 100 Cents. The highest denomination is €500 and there are notes of €100, €50, €20, €10 and €5.
Buses
Buses run regulary throughout the island, bus stops are scattered across the island and vary from town to town. They range from small stone rooms to the more modern stainless steel bus shelters, you may also find a pale green "fare stage" sign which is also serves as a bus stop. Bus drivers are friendly and will assist you with your ticket when boarding, however please have the correct change ready for your journey.
The main bus terminal is just outside the city gate of Valletta, here you can get a bus to almost anywhere on the island. The buses run till late in certain areas. The average trip on any bus is approximately 20 to 30 minutes.
Taxis
White taxis should charge government controlled prices with a meter but it is advised to agree on a price before your journey. Black taxis cannot be hailed, they need to be pre-booked and it is advisable to get a fixed price or quote. You may contact Chronos Travel for prebooked reservations.
Ferries
A visit to Gozo and Comino should be added to your itinerary. Both can be reached by a short ferry ride across the Channel. The Gozo ferry allows you to take your car across with you whilst the Comino ferry is a small boat that only carries passengers. Chronos Travel can arrange pre-booked reservations for Ferry crossing.
Driving
Driving is the best way to explore the island and its beauty, so choose a little adventure and rent a car.
The maltese roads are constantly improving and some of them lead to exciting and exotic places. Driving is on the left hand side of the road and foreign licenses are accepted. Chronos Travel can arrange your car rental in Malta.