From Cyprus to Cairo
Visit Cairo home of the Great Pyramids of Giza, the last surviving wonder of the ancient world. Visit the Egyptian museum, a vast treasure trove containing the world's largest collection of antiquities and marvel at the treasures of the Pharoah's tombs.
A stay of two or three nights will allow you to see Cairo's wonderous sights. Many optional tours are available to visit, beautiful mosques, imposing citadels, labyrinthine bazaars, ancient coptic churches, dinner on the River Nile at sunset or the Pharaonic village. Enjoy your own private tour accompanied by a qualified Egyptologist.
Departures
From September 2020 will be regular flights, before that only once a week at the moment.
Approx timings with Egypt Air
LARNACA TO CAIRO:
Tuesday, Friday, Sunday: Depart Larnaca 1235 Arrive Cairo 1300
Monday, Wednesday, Thursday, Saturday: Depart Larnaca 1930 arrive Cairo 1955
CAIRO TO LARNACA:
Tuesday, Friday, Sunday: Depart Cairo 0915 arrive Larnaca 1135
Monday, Wednesday, Thursday, Saturday: Depart Cairo 1610 arrive Larnaca 1830
Price Includes
Return air ticket Larnaca-Cairo-Larnaca
Meet and assistance on arrival and departure
3 nights accommodation in Cairo with Buffet Breakfast
Private tour of the Pyramids, the Sphinx, Egyptian Museum with
Visit Khan El Khalili Bazaar
Egyptologist guide and entrance fees to sights mentioned
Airport Taxes €142 included in the package price
Not Included
Entry Visa $30 per person, obtained on arrival (most Europeans)
Customary tips to driver, guide, camel boy
Extra meals and travel insurance
Notes
See optional Cairo tours available. Shorter stay is possible if preferred. Flight supplement may apply subject to seat availability at time of reservation. Package prices are subject to change. Can be combined with Luxor stay, Nile Cruise or Red Sea Riviera – Sharm El Sheikh. An Egypt holiday can easily be customized as preferred. Please ask for details.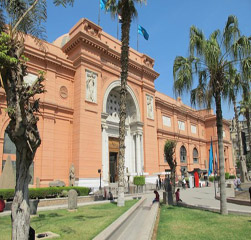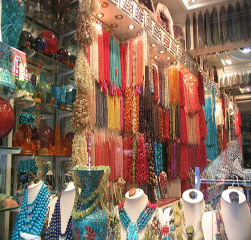 Le Meridien - Pyramids Hotel & Spa - 5* Cairo
A popular hotel with excellent pyramid-view pools. A popular, well-positioned hotel offering excellent leisure facilities including two magnificent heated swimming pools, a new spa and spectacular views of the Pyramids of Giza. Approx. one hour from Cairo airport and within ten minutes' walk of the famous Pyramids at Giza. The hotel offers a variety of restaurants serving international cuisine, a choice of bars, a shopping arcade, two excellent heated swimming pools and the new Explore Spa with saunas, steamroom, indoor pool, Jacuzzi and massage facilities. There is also a fitness centre.
Kempinski Nile - 5* Cairo Kempinski Nile Hotel offers its guests state-of-the-art technology within an engaging environment, combining high-end spa facilities with exceptional culinary experiences at the four restaurants and lounges within the hotel. Great attention to detail can be found in the service at the hotel, nothing is ever too much to ask for.
Marriott Hotel and Omar Khayyam Casino - 5* Cairo The magnificent Cairo Marriott Hotel & Omar Khayyam Casino is a harmonious combination of a former royal palace and a complex of twin towers, with a connecting garden terrace. The Palace, 'Al Gezira', was built by Khedive Ismail as a guest palace for the Suez Canal inauguration celebrations in 1869. The hotel opened its doors under the management of Marriott International Hotels in October 1982. Cairo Marriott Hotel & Omar Khayyam Casino is located in the heart of Cairo. The hotel is within easy reach of Cairo's main attractions as centrally located near the River Nile. One may easily walk from the hotel and stroll along the Nile promenade.
Conrad Cairo - 5* Cairo
The hotel is situated directly on the banks of the River Nile, in the centre of the Egyptian metropolis of Cairo. Countless shops and entertainment venues are a short walk away.This luxury city hotel features an exclusive shopping arcade, a casino, and a business centre with a range of modern conference facilities. The homely restaurant serves a great combination of local and international cuisine.
Grand Pyramids Hotel - 4* Cairo Not far from Cairo's city center, considered a haven green landscape and offering leisure and business travelers. 239 Rooms & Suites included air-conditioning, remote control satellite TV, LCD television, safe despite box, direct dial telephone and mini bar, internet access, hairdryer , large balconies overlook the swimming pool and lush gardens, 24- hours business center, offering a wide variety of restaurants with array of international cuisines, Italian & Thailand. Grand Pyramids Hotel haven the only Heated Indoor Pool in the Pyramids area & offer equipped gym, professional massages, facial and steam room.
.
Things to know about Egypt
VISA'S: Visas are required for all nationalities. Many country's citizens can obtain one upon entry however citizens of some countries are required to obtain their visa from a consulate before arriving. It would be best to check with the closest Egyptian consulate or Embassy to be certain.
MEDICAL REQUIREMENTS: Normally no immunizations are required or needed. If you have recently been traveling in an area known to be experiencing problems you should obtain a health certificate before arrival. While inEgypt drink the filtered bottle water or the mineral water. Also be sure to bring any prescriptions you might need. And don't forget to prepare for the "Pharaoh's curse" with a bottle of Imodium or similar. Be careful of fresh fruit juices as they may be diluted with local non-filtered water.
CURRENCY: The local currency is the Egyptian pound (LE). 1 LE = 100 piasters. Banks are opened in major hotels for 24 hrs. Credit cards are widely used in major hotels & restaurants. Charges will be in Egyptian pounds. The exchange rate floats and changes daily. You can check the current rate on-line at http://money.cnn.com/markets/currencies/ . You do not need to change money prior to arrival as most currencies are accepted, especially US dollars, however best to keep some local currency (Egyptian pounds) for any antiquity sites visited.
CLIMATE: The best season is from October through May when the temperature is Cairo is comfortable in the daytime, and cool or even cold at night. Weather in Upper Egypt, Luxor, Aswan and Abu Simbel is comfortably warm. During the summer months in Cairo is hot and dry, upper Egypt is extremely hot, sightseeing is done early in the morning. Average temperatures can be:
| | | | |
| --- | --- | --- | --- |
| | Cairo | Aswan | Luxor |
| January | 45/67 F | 52/76 F | |
| | 7/19 C | 11/24 C | |
| March | 55/79 F | 59/89 F | |
| | 13/26 C | 15/32 C | |
| May | 65/95 F | 72/101 F | |
| | 18/35 C | 22/38 C | |
| July | 73/99 F | 80/110 F | |
| | 23/37 C | 27/43 C | |
| September | 70/95 F | 76/105F | |
| | 21/35 C | 24/41 C | |
| November | 55/80 F | 60/89 F | |
| | 13/27 C | 16/32 C | |
CLOTHING: Modesty in clothing should be observed. Women should cover their arms when visiting mosques. Bring comfortable walking shoes for sightseeing and walking on desert sand. Sneakers are needed and no open sandals as it is sandy. Sunglasses as well as hats and scarves are recommended as protection against the strong sun. Preferably no shorts in the cities. Beaches are like beaches all over the world, much more casual and laid back so shorts can be worn. While at hotels wear a cover wrap to/from the pool if you have to go through the hotel to reach it.
ELECTRICITY: 220 volts, 50 cycles AC in Cairo. Wall plugs are the round two pronged European type. No adapters or transformers are provided best to bring your own.
HOLIDAYS: The weekly day of rest is Friday. Islam is the principal religion of Egypt. So the "weekend" is generally Friday and Saturday. Sunday is a normal business day although a good percentage of the population is Eastern Orthodox Christian. Islamic Holidays are based on the lunar calendar and change annually. The Eastern Christian holidays are generally different than the western Christian ones. For instance Christmas is on January 06. Tourist attractions (antiquity sites) are open every day except New Years day. Some sites that are of an active religious type (monasteries, mosques, etc.) close for their appropriate sabbath.
TIPPING : Tipping is customary in Egypt at hotels , restaurants , Nile Cruises and to guides . It depends on the passenger's own evaluation of the services he is getting everywhere. (See guideline below)
| | |
| --- | --- |
| Guide: | from |
| Full Day | $15 (2 persons per day) |
| Driver: | |
| Transfer from airport or train station to hotel or vice versa | $2 (2 persons per day) |
| Full Day Tour | $5 (2 persons per day) |
| Restaurant's waiters | $1 (2 persons per meal) |
| Porters at hotels | |
| Check In | $1 (2 persons per day) |
| Check Out | $1 (2 persons per day) |
| Nile cruise: | |
| Crew – excluding the guide | $8 (2 persons per day) |
| Guide | $6 (2 persons per day) |
| Felucca ride: | $5 (2 persons per day) |
| Airport assistant | $5 (2 persons per day) |