Itinerary
Day 1: Flight to Tel Aviv. Meet and assist, transfer to hotel for overnight.
Day 2: Tour of Jerusalem & Bethlehem
Tour begins with a drive to the Mount of Olives for a panoramic view of the City. Enter the Old City through Jaffa Gate and walk through the Jewish quarter to the recently excavated and restored Cardo, the Roman road. See the Jewish Wailing Wall, the Kotel and continue to the Christian quarter. Walk along the Via Dolorosa and visit the Church of the Holy Sepulchre. Continue to Bethlehem for an overview of Shepherd's field. Drive past Rachel's tomb to visit Church of Nativity and Manger's Square. Return to hotel for overnight
Day 3: Tour of Nazareth, Capernaum, Galilee
Depart Tel Aviv via the coastal road and outstanding landscape of the Lower Galilee to Nazareth, the town where Jesus spent his childhood. Visit the Church of Annunciation and the Church of St Josef. Continue via Kana and proceed to the town of Tiberias. Drive along the shores of the Sea of Galilee to visit Capernaum and view the ruins of the ancient synagogue. Continue to Tabgha, site of the miracle of loaves and fish, located at the foot of the Golan Heights. Continue to Yardenit, famous site of baptism, where the Jordan River exits the Sea of Galilee towards the Dead Sea. Return to hotel for overnight.
Day 4: Transfer to Tel Aviv Airport for departure to Larnaca.
Departures daily except Wednesdays
Package Includes
• Return flight to Tel Aviv from Larnacaor Pafos
• Meet & assistance upon arrival
• Return airport transfers
• 3 nights 3* Maxim Design hotel on B/B basis
• Full day guided tour Jerusalem & Bethlehem
• Full day guided tour Nazareth, Galilee and Capernaum.
• Entrance fees to sights
• Airport Taxes included
• Hand Luggage allowance 8 kilos Aegean or 10 kilos El Al
Not Included
• Entry Visa (if applicable)
• Extra meals
• Travel insurance
• 20 kilos luggage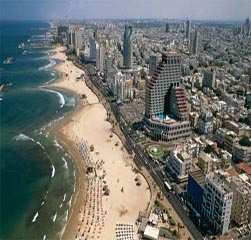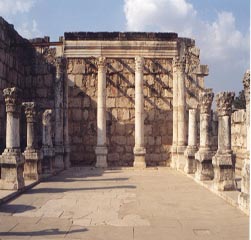 Maxim Design Hotel Tel Aviv offers nice, renovated and high quality accommodation. Set along the bustling promenade in the heart of the city center and overlooking the glorious Mediterranean Sea the Maxim Hotel Tel Aviv is the perfect choice for both business and leisure travelers.
A solid family hotel that has built its reputation on class and comfort. All 71 guest rooms are elegantly furnished in modern design and they are equipped with air-conditioner, free WiFi, tea & coffee making facilities and a fridge to name a few. Enjoy the amazing sea view from the recently renovated rooftop terrace.
Location
The Maxim Design hotel is probably at the best location in Tel Aviv, ideally located along the bustling promenade and the sea. Many of the city's famous attractions can be explored easily by foot as well as many of Tel Aviv finest shops and restaurants are right on it's doorstep.
Tel Aviv's most popular beach is literally opposite the hotel and for those of you who are looking to discover the many shops and boutiques of Dizengoff and Ben Yehuda Streets need to look no further as the Maxim Tel Aviv Hotel is located only 5 minutes walk away. Also close to Nachlat Benyamin area, with its famous Hacarmel Market and Sheinkin Street are also located within short walking distance. Old Jaffa and the bustling Tel Aviv Port are located merely 20 minutes away by foot.
---
Standard Rooms
All rooms are spacious in size and they feature modern décor and furniture. All standard double rooms have been completely renovated featuring modern design. Coffee & Tea making facilities, free Wifi and wired internet is available in all bedrooms, a personal safe, hairdryer and a mini fridge is available in all rooms at no extra cost.
Please be informed that rooftop terrace cannot be accessed by wheelchair for technical reasons.
Sea View rooms can be requested with supplement.
**Free afternoon Tea/Coffee, cakes and fresh fruits are available to guests in the dining room**
Airports
The main international airport is Ben Gurion and is located 20 minutes from Tel Aviv approximately 45 minutes to Jerusalem.
Electricity
The electrical current is 220 to 240 volts/50 cycles. Power sockets take a European-style two prong plug.
Getting Around
Taxis can be a good way to get around Israeli cities. Only use licensed taxis which must be metered and always insist that the meter is switched on. Buses are also a cost effective way to travel within the cities and from one city to another.
Handy Hints
The Israeli people are friendly and welcoming to tourists. Whilst English is widely spoken, a few words of Hebrew do not go astray. The typical greeting Shalom is used to express hello and goodbye.
Health
There are no special health warnings or vaccinations required for visitors to Israel. However it is advisable to consult your medical practitioner well ahead of your departure time for advice and the latest health warnings.
Language
The official languages of Israel are Hebrew and Arabic.
Money Matters
The currency in Israel is the New Israeli Shekel which is divided into 100 Agorot. US dollars are commonly accepted as local currency and many Israeli merchants will quote prices in USD as well as shekels. Bank hours are Sunday to Thursday from 8.30am-12.00pm, and Sunday, Tuesday and Thursday from 4.00pm-6.00pm.
Passport Information
A valid passport is the only official document required for some European passport holders. An entry permit valid for three months will be issued on arrival. Please note that it is common practice to request a "loose leaf" visa if you do not wish to have an Israeli entry stamp in your passport. This is advisable as there are countries which will not permit entry to anyone with an Israeli stamp in their passport, such as Lebanon & Syria.
Some of our favourites
Jerusalem's Old City
Cosmopolitan Tel Aviv
Masada at dawn
Yad Vashem Holocaust Museum
The Dead Sea
Religion
A modern state and an ancient land, Israel is home to the three monotheistic religions of Judaism, Christianity and Islam, however the official religion is Judaism.
Safety & Security
Crime is rare in Israel and in that regard Israel is a safe country. Due to the political situation, however, it is necessary for visitors to inform themselves of Government travel warnings. It is also not advisable for visitors to enter the Palestinian Territories.
Tipping
Tipping is the normal custom in Israel, below are our recommendations;
Our Recommendations:
Meals in restaurants: 10-15% of total bill. Some restaurants add a 12% service charge and in this case it is not necessary to add extra tips.
Tour guides: USD$5 per person per day.
Tour drivers: USD$2.50 per person per day.
Private tours: USD$10 per person per day.
Porters: USD$1 per bag.
Weather
Below are the average minimum/maximum temperatures for Jerusalem in °C
Jan Feb Mar Apr May Jun Jul Aug Sep Oct Nov Dec
6/12 6/12 8/15 13/22 15/25 18/28 19/29 20/29 19/28 17/25 12/19 8/14
What to Wear
There are no special requirements in Israel with respect to dress. Entrance however to religious sites is however not permitted to anyone dressed immodestly; men and women should cover their legs, shoulders, and necklines. In Jewish places of worship men should cover their heads. In Christian places of worship people in shorts and sleeveless tops will not be allowed to enter.