Jordan Highlights
DAY1: Arrive Amman, meet and assistance at airport. Transfer along the desert highway to Petra for overnight.
DAY2: Guided tour of Petra, ancient Nabatean city (horse ride included). Transfer to Dead Sea. Time to enjoy the floating experience on the lowest point on earth. Overnight at the Dead Sea.
DAY3: At Noon transfer to Mount Nebo, burial site of Moses. Continue to Jerash, ancient Roman City, for guided Tour. Overnight in Amman.
DAY4: Transfer to Amman airport for departure.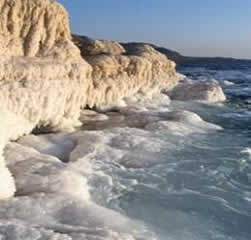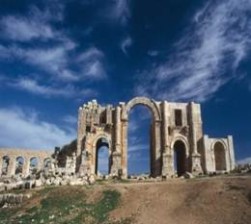 Petra Guest House, Petra
Situated just 100 meters from the gateway to Petra, the three star Petra Guest House is a convenient base from which to explore the ancient Nabatean capital. Each of the 60 rooms has a minibar and satellite television. The main restaurant offers indoor and outdoor dining while the Cave Bar is built in a Nabatean cave and provides an atmospheric place to enjoy a drink or snack. Guests can also use the facilities at the Petra Crowne Plaza Resort.
Petra Marriott, Petra
Over looking the dramatic Petra valley and located only 5 minutes drive from the site of Petra, the Petra Marriott has 100 air-conditioned rooms, each with satellite television, telephone and 24 hour room service. Hotel facilities include an outdoor swimming pool, Turkish bath, private cinema and a bar and restaurant. The hotel's outdoor swimming pool is closed annually during the winter season - October to mid May. The hotel will be undertaking a refurbishment of all guest rooms between 12th November 2011 and 15th March 2012. This will be done in two phases, 50 rooms at a time. Work will take place daily from 9am to 5pm and only minimal disruption to guests is anticipated.
Crowne Plaza, Petra
The Crowne Plaza, Petra, is located only a few meters from the main site entrance. It has 178 air-conditioned rooms, each with satellite TV, telephone and 24-hour room service. The hotel has a heated outdoor pool, tennis courts and health club, as well as a bar and three restaurants.
Amman
Al Qasr Metropole Hotel, Amman
The AlQasr Metropole Hotel is located in the Shmeisani district of Amman. With 70 modern, well equipped rooms, several restaurants and a small gymnasium this 4 star property offers excellent value for clients staying in the capital.
Marriott, Amman
This renowned 5-star hotel is located in one of the capital's busiest centers, Shmeissani, with easy access to all historical sites and points of interest. All the rooms are equipped with facilities and amenities for business and leisure travellers alike. The Amman Marriott also offers a variety of dining options to suit all tastes, and a fully equipped health club with indoor and outdoor pools.
Jordan, General Information 01.11.11
Orientation
The Hashemite Kingdom of Jordan lies in the heart of the Middle East. Jordan is bordered by the West Bank and Israel from the west, Syria from the north, Iraq from the northwest, Saudi Arabia from the southeast and Egypt from the southwest.
Time Zone
Jordan is two hours ahead of GMT (Greenwich Mean Time) during winter, and three hours ahead during summer, from May 1st till October 1st. On same time zone as Cyprus.
Temperature
Local daytime temperatures range as follows for the year (°C)
Visas and Passports
All nationalities require tourist visas for Jordan. A visa can also be obtained at Amman's Queen Alia International Airport, payment must be in local currency. Visas are valid for two weeks but can be extended at any policestation. Passports must be valid at least 6 months beyond date of arrival. It is advisable to keep a photocopy of your passport with you and leave a copy at home.
Language
The official language of Jordan is Arabic. English is widely spoken, especially in the cities in addition to some French.
Currency
The local currency is the Jordanian Dinar, or "JD", which is divided into 1000 fils. The exchange rate isUS $100.00 is equal to JD73 or EUR100 equal to JD98 approximately.
Tipping
Tipping is always appreciated. In hotels and restaurants, 10% may be added to the bill, but a small tip for the waiters is a custom, approx JD2. For hotel bellmen and porters JD1, is customary. For airport representative JD7. For the tour escort/guide JD15 per day, a private driver JD10 per day, for a local guide in Jerash JD10 For a local guide in Petra JD15 and if taking the horses JD4 per horse. Wadi rum 4x4 tour guide JD8. In taxis, pay the nearest round figure to the price on the meter.
Photography
If you are taking photographs of local people, always ask their permission beforehand. Your guide can assist you in this. Do not take photographs of military installations or airports. Film is readily available in all tourist areas. It is advisable to carry your camera in a dust-proof bag.
Electricity
The electrical system is based on 220 AC volts, 50 cycles, and requires rounded two prong wall plugs. Visitors from the United States of America will need a transformer; most hotels can provide one.
Health
No vaccinations are required for Jordan unless travelers are arriving from infected areas. During your stay, it is preferable to drink only bottled water, although it is alright to shower and brush your teeth using tap water. Health insurance is recommended. There are excellent hospitals in large towns and cities with clinics in many villages.
Clothing
Dress in Jordan is informal and even major hotels men are seldom required wearing a jacket and tie. Lightweight casual cotton clothing is ideal during the daytime with slightly warmer clothing needed during the winter and for evenings throughout the year. Jordan is predominantly Muslim and visitors are asked to respect the local customs. Women should avoid shorts, miniskirts and low necked dresses in public places such as downtown Amman and in rural areas. Modest dress is particularly important when visiting mosques and churches. Men should wear short or long sleeve shirts and long trousers. Shorts and beachwear should be worn only at the beach or hotel pool areas. In general we suggest not to forget: Comfortable walking shoes, hat or cap, sun lotion, sunglasses, cotton socks, sweater or jacket.