From Cyprus to Lebanon. Short Breaks from Cyprus to Lebanon. Private Guided tours from Cyprus to Lebanon
Itinerary
Day 1: Departure flight from Larnaca to Beirut. Transfer to hotel.
Day 2: Guided tour of Byblos, the worlds' oldest continuously inhabited town. Visit the fisherman's harbour, the crusader castle, the Church of St. John the Baptist, Phoenician temples, Roman theatre and the souks. Visit Jeita Grotto (nominated to be one of the seven wonders of the natural world). Proceed to Harissa (one way by cable car), see the panoramic view of Jounieh bay. Lebanese lunch included.
Day 3: Guided tour of Baalbeck, Anjar and Ksara. Drive through the Bekaa valley and visit the colossal monument of Baalbeck, the winery at Ksara and the fortified city of Anjar, known as "The Palace of the Desert". Lebanese Lunch included.
Day 4: Free at leisure. Transfer to airport for departure flight from Beirut to Larnaca.
Flights are daily from Larnaca airport or every Tuesday from Paphos to Beirut from 15/7-12/9.
Timings from Paphos:
Tuesday Paphos Beirut 1530 /1630
Friday Beirut Paphos 1100 /1200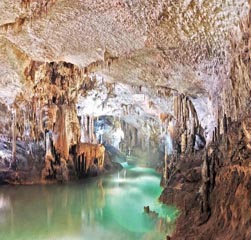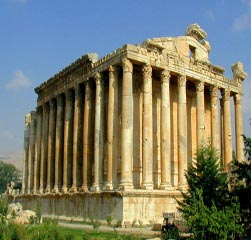 Hotel Casa d'Or is located in the centre of the Business area of Hamra street famous for its trendy shops, in the middle of the shopping area, facing strand complex, close to cinemas, theatres & the American University of Beirut.
The Hotel provides to an exclusive clientele, who appreciate the finer things in life, luxurious stay in charming surrounding with the most reliable services to ensure their total comfort and satisfaction.
The Hotel rooms and suites provide you with small kitchenette.
Additional sofa bed in the Executive suites are available to accommodate a third person.
The spacious rooms at Casa D'or Beirut have heating, a refrigerator and complimentary toiletries. They boast their very own bathroom where a hair dryer can be found.
A rich buffet breakfast is prepared each morning at Casa D'or Hotel Beirut, and there are numerous restaurants and cafés nearby that guests can try for lunch or dinner. The restaurant offers a tempting menu of Lebanese and international dishes.
Historical Background
Lebanon was as much a cultural melting pot in past centuries as it is today. The country benefits from a rich history, to which a number of archaeological treasures still stand testament. Many civilizations have thrived in Lebanon throughout the ages and within its modest borders are numerous historic and cultural attractions.
Climate
Lebanon enjoys a mild mediterranean climate with a moderate rainy winter (October to March) and long warm dry summers(April to September). The country enjoys an average of 300 sunny days a year, with July and August being hot and humid, and almost no rain between June and September. Winters are generally cool with heavy rain on the coast and snow in mountains.
Currency & Economy
The official currency is the Lebanese Pound. However along with the Lebanese Pound, the US dollar is widely used.
Lebanon is a developing economy, with a private sector that contributes to 75% of aggregate demand and a large banking sector that supports this demand. The major industrial sectors include metal products, banking, agriculture, chemicals, and transport equipment. Lebanon has a competitive and free market regime and a strong laissez-faire commercial tradition. It is a service-oriented economy with the main growth sectors being banking and tourism.
Geography
Lebanon is part of Southwestern Asia, and it is located at approximately 35˚N, 35˚W, stretching along the eastern shore of the Mediterranean Sea. Its length is almost three times its width; as it stretches from North to South so the the width of its terrain becomes narrower. Lebanon's mountainous terrain, proximity to the sea, and strategic location at a crossroads of the world were decisive factors in shaping its history.
Like any mountainous country, Lebanon's physical geography is complex. Landforms, climate, soils, and vegetation differ markedly within short distances. There are also sharp changes in other elements of the environment, from good to poor soils, as one moves through the Lebanese mountains.
Lebanon is divided into five ribbonlike topographical areas stretching mainly in a north-south direction:
210 km (130.49 mi) long shoreline, rocky in the north and sandy in the south, including several bays and islands
A narrow coastal plain, approximately 3 km (1.86 mi) wide
Western Mount Lebanon range
Beqaa Valley
Eastern Anti-Lebanon mountains
Health & Safety
Lebanese medical care is well known for its quality. Hospitals, clinics and well supplied pharmacies can be found in all towns.
The risk to tourists from petty or violent crime is moderate, and as with travel to any destination it is necessary to practice sensible precautions with regards personal safety.
ATM's
ATM's are found in all larger towns, and are the best way to access cash. ATMs accept credit cards or co-branded home banking cards for Cirrus, Diners Club, Maestro, MasterCard, Visa and Visa-Electron and dispense cash in both Lebanese Pounds and US dollars.
Banks
Banks are open from 08:30 to 14:00 from Monday to Saturday.
Business Hours
In general, shops are opened from 09:00 to 19:00 or 20:00, from Monday to Saturday. However, most shops in downtown Beirut open from 10:00 until midnight, seven days a week.
Credit Cards
All major credit cards are widely accepted, with the possible exception of budget hotels and restaurants which may not.
Electricity
220-230 volts at 50 Hz Cycles