Tour from Cyprus to South Africa
13 Days Johannesburg to Cape Town
Enjoy game viewing in five different areas, stay at three private lodges and see Africa's "Big Five". Spot unique wildlife at a World Heritage Site, interact with ostriches, go on an ocean safari, enjoy a sunset oyster cruise on the Knysna estuary and walk through the Tsitsikamma Forest.
Day 1 | Sunday DAY OF ARRIVAL (±30km)
Dumela! Welcome to Johannesburg, Egoli, Place of Gold. A cultural melting pot, it is a place of opportunity and the African dream. Your transfer from O.R. Tambo International Airport is included in this package. Today you will embark on a guided aftrenoon city tour of Johannesburg (included in the package, but excludes lunch). Tonight enjoy dinner (own account) at your hotel. Crowne Plaza Johannesburg – The Rosebank Hotel or similar – bed and breakfast
Day 2 | Monday JOHANNESBURG to HOEDSPRUIT AREA via DULLSTROOM (±415km)
Leaving the city behind us we head east, via Dullstroom, to Mother Nature's playground, the beautiful and inspiring, Mpumalanga Province. Stop for lunch (own account) en route and arrive at Makalali Private Game Reserve on the banks of the Makhutswi River in time for high tea. Let the bushveld enchant you on a guided open vehicle game drive, peruse the "Big Five" and other distinctive species. like the giraffe, zebra and the endangered cheetah. Return to the lodge and savour the luxurious yet rustic settings with pre-dinner drinks (own account) before tucking into a dinner of delicious local fare. Makalali Private Game Reserve or similar – dinner, bed and breakfast including two game viewing activities
Day 3 | Tuesday HOEDSPRUIT to SABIE via PANORAMA ROUTE (±145km)
An early start sees you catching the bushveld as it comes alive while on a guided open vehicle game drive. Enjoy coffee and rusks in the bush before breakfast back at the lodge. After breakfast head to one of Mpumalanga's most magnificent attractions, the Blyde River Canyon, on the Panorama Route.
The Blyde River Canyon may be one of the largest green canyons in the world with its lush subtropical vegetation. The Panorama Route offers memorable views and unusual natural phenomenon's, like The Three Rondawels, Pinnacle Rock and Bourke's Luck Potholes. Lunch (own account) will be enjoyed along this scenic route. Venture onto the small town of Sabie in the Drakensberg escarpment for the evening. Check in and freshen up for dinner. Lone Creek River Lodge or similar – dinner, bed and breakfast
Day 4 | Wednesday SABIE to MTHETHOMUSHA GAME RESERVE via KRUGER NATIONAL PARK (±170km)
After an early breakfast leave the mountainous town of Sabie and drive, via Hazyview, onto Mpumalanga's flagship attraction, the Kruger National Park. A closed vehicle game drive will give you the opportunity to take in the park's vastness and seek out the "Big Five" and other endangered and indigenous animals and plants.
Day 5 | Thursday MTHETHOMUSHA GAME RESERVE to ST LUCIA via SWAZILAND (±445km)
After an early breakfast we travel to St Lucia via the Kingdom of Swaziland. (Visa own account). Swaziland, one of only two kingdoms in Southern Africa, is also the smallest country in Africa. Enjoy lunch en route (own account).
Exit Swaziland at the Lavumisa Border post and enter the sub-tropical Elephant Coast, the Zulu Kingdom of KwaZulu-Natal. An area naturally gifted with towering mountains, the blissfully warm Indian Ocean, lush tropical vegetation and a myriad of different animal species. In the late afternoon you will arrive at your hotel. You will have an opportunity to freshen up before relaxing with pre-dinner dinks and dinner (both for own account) at the restaurant. Optional night game activities available (own account). Elephant Lake Hotel or similar – bed and breakfast including one game activity
Note: When entering the Kingdom of Swaziland, please ensure that you are in possession of a valid passport, and for nationals of certain countries, multi-entry visa entry and conditions will apply.
Day 6 | Friday ST LUCIA to DURBAN (±300km)
Wake up charmed in this piece of paradise, ready to discover South Africa's first World Heritage Site, iSimangaliso Wetland Park. Before breakfast, embark on an open safari vehicle, where you will be guided on a game drive through iSimangaliso (which means 'miracle and wonder'). The park is the biggest estuarine system in Africa and home to the biggest hippo and crocodile populations in the country. Observe Hippopotamus, Crocodiles, and an abundance of birds on an eco-friendly boat cruise on the Estuary. Enjoy a revitalising lunch (own account) while taking pleasure in the lovely lake views before departing for the city of Durban. Dinner (own account) Protea Hotel Edward or similar – bed and breakfast
Day 7 | Saturday DURBAN to PORT ELIZABETH – flight (Own Account)
This morning enjoy a breakfast at your beachfront hotel followed by a morning at leisure. Take a walk along the promenade or perhaps catch a ride on one of the colourful Zulu rickshaws to the beachfront market (own account). You will be collected from your hotel for your transfer to King Shaka International Airport for your flight to Port Elizabeth. (Flight not included). In Port Elizabeth you will be collected from Port Elizabeth International Airport and transferred to your hotel. Enjoy dinner (own account) at your hotel or restaurant of your choice. Protea Hotel Marine or similar – bed and breakfast
Day 8 | Sunday PORT ELIZABETH to KNYSNA via TSITSIKAMMA FOREST (±265km)
This morning you will be collected from your hotel by our tourist guide and head south towards Knysna via Storm's River and the beautiful Tsitsikamma Forest. Our first stop brings us to Storms River. Take in the dramatic views on the suspension bridge of the Storms River mouth where you can view the river meeting the Indian Ocean.
Enjoy lunch (own account) in the Tsitsikamma Forest area. A short journey further south brings us to the small beautiful town of Knysna. We arrive and check in before embarking on a sunset Knysna Oyster Cruise (weather permitting). This is an informative and interactive cruise that introduces you and your taste buds to the wild Knysna oyster while enjoying a drink in the natural surrounding beauty. Optional dinner (own account) at a restaurant next to the Estuary. Protea Hotel Knysna Quays or similar – bed and breakfast
Day 9 | Monday KNYSNA to PLETTENBERG BAY and back (±60km)
After breakfast we make our way to Plettenberg Bay or Plett as its known by the locals. From Lookout Beach you will be taken on an Ocean Safari (weather permitting), dedicated to observation and conservation and allows for extensive and memorable whale, dolphin and seal watching. Enjoy a relaxing lunch (own account).
In the afternoon we take a guided tour of the Qolweni Township, school and crèche. Guests are welcome to donate pencils, books and other stationary. Take the scenic drive back to your Knysna hotel and enjoy some time at leisure. In the early evening we make our way to the Knysna Waterfront for a leisurely dinner (own account) at one of the many restaurants on offer. Protea Hotel Knysna Quays or similar – bed and breakfast
Day 10 | Tuesday KNYSNA to OUDTSHOORN via WILDERNESS (±125km)
Depart after breakfast and begin today's journey to Oudtshoorn, in the Klein Karoo, via Wilderness and the Outeniqua Pass. Our first scenic stop is in Wilderness. Enjoy the photo opportunities and unspoilt views at Map of Africa lookout point (weather permitting) before we continue our journey via the Outeniqua Pass.
Lunch (own account) on an ostrich farm in the Cango Valley on the outskirts of Oudtshoorn before taking a tour of the farm that will introduce you to this large, flightless and exotic bird. For the daring enjoy an optional ostrich ride.
Following our ostrich farm tour we drive to our lodge where an optional afternoon game drive will be available (own account) before dinner. Buffelsdrift Game Lodge or similar – dinner, bed and breakfast
Day 11 | Wednesday OUDTSHOORN to CAPE TOWN via ROUTE 62 (±420km)
Today our trip takes us from Oudtshoorn to Cape Town via the Cango Caves and the iconic Route 62. After breakfast you will have the rare opportunity to experience an elephant interaction and feeding with the African elephants that were raised at Bufflesdrift Game Lodge. Leaving these gentle giants we make our way to the Cango Caves, a 20 million year old natural treasure at the foothills of the Swartberg Mountains.
Departing this world wonder, we travel along the much beloved and picturesque Route 62. With its ever changing landscapes, this route will escort you from tranquil winelands to dramatic mountain vistas and the unique beauty of the semi-arid Klein Karoo.
Enjoy traditional Mampoer tasting (included) and lunch (own account) en route. We continue our scenic journey onto the majestically beautiful Cape Town and arrive at your city hotel. This evening's dinner (own account) can be enjoyed out at the hotel. Protea Hotel Fire & Ice! Cape Town or similar – bed and breakfast
Day 12 | Thursday CAPE POINT FULL DAY TOUR
After breakfast, join a guided full day Cape Point tour which incorporates the Cape Point and Kirstenbosch Gardens. Lunch (own account) will be had en route. Freshen up before dinning out in one of the many restaurants in the city (own account and arrangements). Protea Hotel Fire & Ice! Cape Town or similar – bed and breakfast
Day 13 | Friday DAY OF DEPARTURE
On your final day, enjoy a hearty breakfast at the hotel before spending the day at leisure. Your transfer to Cape Town International (included) sees the end of the tour.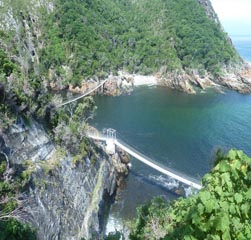 TEMPERATURE
South Africa
• Average summer day temperature ranges between 28°C to 36°C
• In winter temperatures can drop below 5°C up to 19 to 23° C
• Most of the provinces have summer rainfall, except for the Western Cape (Cape Town and surrounds)
• Spring - September to November Summer - December to February
Autumn - March to May Winter - June to August
Zimbabwe:
• Warm and drizzly summers (December to March)
• Cool and dry winters (April to November)
• Average summer day temperatures 35°C
• November to March is rainy season
Botswana:
• Average summer day temperatures range between 24°C to 27°C
• October to February is rainy season
• Okavango Delta is generally at its highest flood levels from June to August
WHAT TO WEAR
• During summer, take light clothes and an umbrella for summer thunder showers. The evenings can be cooler so bring a sweater or light jacket along
• During winter, long sleeves, jerseys and jackets are needed and an umbrella if you're visiting the Cape during our winter months
• As a general guide, comfortable, casual and semi-casual wash and wear clothes are recommended
• Please note that bright colours are not suitable for game viewing. Game drives are conducted in the early morning and late afternoon which can be very cold, especially in winter, please pack warm clothing for cold days
• Camouflage-patterned clothing is not permitted in Zimbabwe; this applies to any clothing that can be construed as mimicking military-wear
LUGGAGE ALLOWANCE
South Africa
• One standard set of luggage, comprising of one suitcase and one overnight bag per person is allowed
Zimbabwe & Botswana Safaris
• As you will be travelling in vehicles and small aircraft with limited luggage capacity, your luggage is required to be packed in a soft bag (no hard suitcases will be allowed) weighing a maximum of 15kg (33lbs) in Zimbabwe and 20kg (44 lbs) in Botswana per person
RETAIL HOURS
• Most shops are open from 09h00 to 18h00 Monday to Saturday and on Sundays until 13h00
• Most major cities boast magnificent Flea Markets over weekends
MONEY MATTERS
• The currency unit in South Africa is the Rand - denoted by the symbol R Rand (R) = 100 cents
• Most banks are open Monday to Friday 09h00 to 15h30 and Saturday from 08h30 to 11h00
• Various teller machines (ATM's) are found in every large town. Several international banks have branches in the main cities. The banks and the Bureau de change at most airports offer the best exchange rates, but it is also possible to change money at the hotel reception
• We recommend that guests do not use their credit cards for purchases within Zimbabwe and suggest that cash in US Dollars or Euro be used
DRINKING WATER
• Tap water is drinkable in most areas tourist guides will point out specific areas whilst on tour
SMOKING
• Smoking is banned in public areas in South Africa
• Smoking is not allowed in the touring vehicles or the safari vehicles but regular stops can be arranged
• Most restaurants have designated smoking and non-smoking areas; either ventilated indoor areas or outdoor open areas
SAFETY
• Lock valuables and luggage away while travelling and never leave handbags on vehicle seats
• Be vigilant of your belongings and never leave them unattended
• Limit the amount of money you carry on you
• Do not accept offers of assistance at ATM's and keep your pin numbers secure
TIPPING / PORTERAGE
• In restaurants or bars, 10%-15% is the accepted gratuity standard which is payable directly when the meal on tour is for your own account
• Gratuities for tourist guides and other staff are not included in the tour package price. A gratuiety guideline is available on request
• Porterage is not included in the tour package price hotel porters usually expect a tip of R10 or R20 per porter service
TRAVEL RESPONSIBLY
• Choose an airline that is committed to sustainable aviation
• Learn a few words of the local language so you know what's considered polite in terms of eating, greeting, and local values
• Appropriate behaviour by travellers helps ensure local communities continue to be hospitable and friendly
• Respect others people's cultures and avoid imposing your beliefs always ask permission before taking pictures of people, especially women and children, ritual events or special places like shrines
• Ask locals for advice on how to respond to begging and about appropriate gifts
• Recycle waste whilst on holiday
• Adhere to the hotel or lodge's water or energy conservation policies
• Travelling light will reduce your carbon footprint by a large amount
• Accentuating the gap between rich and poor, extravagant displays of wealth such as ostentatious jewellery and technological gadgetry can be an incitement to robbery. Please bear this in mind when deciding what to take with you, and avoid taking unnecessary valuables
• The most important point about climate change and travel is that individual choices are the major factor in contributing to global emissions from tourism Each one of us, therefore, has a responsibility to reduce his or her carbon footprint by making informed choices and changing our habits
• Buy locally made crafts and support local skills. Buy them preferably from the craftsman to ensure your money goes to the artist and not to the middle man
• Never feed or bait animals to lure them closer and never try to get too close to an animal unless accompanied by a tourist guide
MEASURES
• Weight is measured in grams and kilograms
• Liquids are measured in litres
• Temperature is measured in degrees Celsius (10°C = 50° F)
ELECTRICITY
• 220/230 volts AC
• All electrical appliances run on 220 volts with 3 pin outlets and 15-amp plugs
• Special adapters for video cameras, chargers and hairdryers are required as it is not guaranteed that all hotels would be able to provide them